People have most likely been gambling since they first developed the mental capacity to think of the concept. As a result, it should come as no surprise that this activity is extremely popular in the vast majority of regions around the world. Despite religious and cultural barriers, the sector of the economy that includes casino-style gambling and sports betting is consistently making progress. According to the most recent study, it is on track to generate annual revenues of more than $876 billion within the next five years, putting it well ahead of its competitors. Games played in online casinos contribute significantly to this total, as these games currently generate more than $90 billion in annual revenue. Because of the widespread adoption of smartphones and increased internet penetration, their share of the overall total grows dramatically from year to year.
Given the industry's impressive growth, it would appear that investing in casino stocks is a no-brainer. Those looking into this possibility should be aware that the stock prices of companies active in this sector experience both highs and lows. They go through cycles, according to Ryan Fuhrmann, author of The Banking Industry Guide, who describes them as cyclical. We will discuss what this means, which stocks are currently available on the market which are the best options for you to consider, and how to invest in those stocks in the following paragraphs.
Why Do Casino Stocks Trade in Cycles?
As demonstrated by the demand that has never been seen before, there is little question that the casino sector is growing at a rate that is unfathomably fast. As a result of this, countries all over the world as well as states in the United States are looking to implement gambling regulations to rake in tax revenues that they are currently losing because their residents play at casinos in neighboring territories or online platforms. This is the case because residents of those countries gamble in casinos located in neighboring territories.
It is becoming less socially undesirable everywhere to gamble, and governments are seeking new ways to fill their coffers to accommodate the influx of revenue. As a direct consequence of this, the market is growing. Despite this, the sector is reasonably easy to understand because it is primarily dependent on the judgments made by regulatory bodies. These bodies are subject to the demands and policies of the government, which in turn influences them. For instance, the results of a recent poll conducted in the United Kingdom showed that the number of persons who struggle with a gambling addiction has been on the rise. Because of this, the United Kingdom Gambling Commission has decided to impose new restrictions that would slow down the gameplay of online slot machines, so reducing the likelihood that players may become addicted to them. This decision turned off many players, and today authorities are having a harder time than ever before striking the correct balance between enforcing responsible gambling regulations and ensuring that this industry survives despite those measures.
It is possible that the regulation of a wide range of other businesses at the national and state levels will affect this one as well. The same principles apply to monetary shifts and developments. In the past, when petrol prices were higher, a lower number of customers visited land-based casinos. This trend continues today. The unanticipated epidemic that started in 2020 has damaged the bottom lines of operators, who, according to estimations provided by experts, should begin to recover from this shock somewhere in the early years of 2023. The Las Vegas Sands Corporation incurred a loss of $2.1 billion in the prior year, which is the same amount as Wynn Resorts. As a consequence of this, problems in society and health have a substantial influence on this industry, the viability of which is contingent on a wide range of circumstances.
Which casino companies currently have the best stocks to invest in?
There are over 2,100 casinos in the United States. Hundreds of different operators operate gaming establishments across the North American continent. Native American tribes, private companies, and publicly traded organizations are among these operators. The majority of seasoned investors advise non-professional investors to buy stocks only in massive corporations that can withstand the turbulence of an entire industry over time. Industry experts currently believe that Red Rock Resorts, MGM Resorts International, and Caesars Entertainment are the three most promising stock options for casino businesses.
Red Rock Resorts, which is located in Summerlin South, is owned by Station Casinos. The price of its stock has risen dramatically over the last year, with a year-to-date increase of 70%. MGM is a brand name that almost everyone who has even a passing interest in casinos has heard of at some point. It currently owns twenty-nine gaming establishments, and its stock price has increased by 35.7 percent year to date. Caesars Entertainment, another industry titan, reported a net profit of $548 million for the first quarter of 2021. The assets of the company generated a return of 130,9 percent for its shareholders the previous year.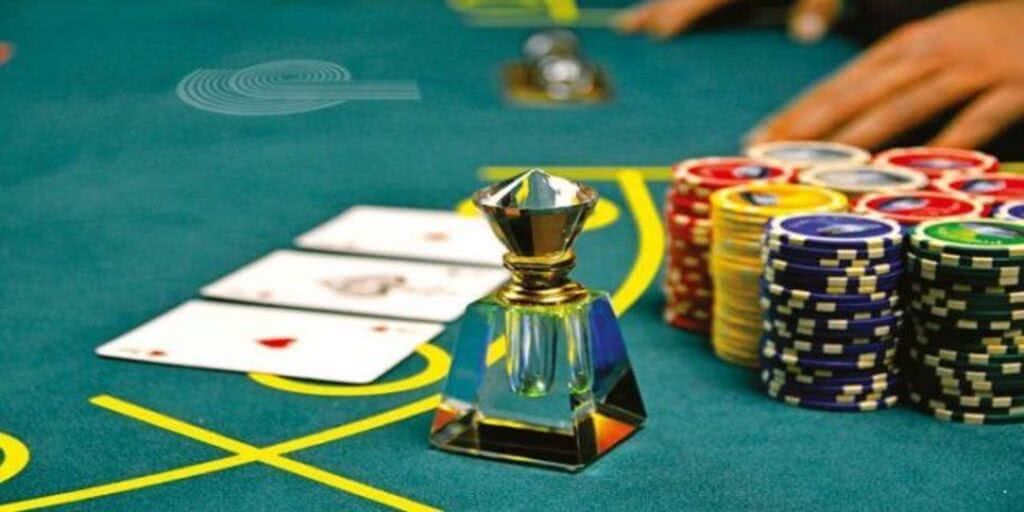 A Casino's Guide to Comp Points and How They Work 🂡 A Practical Guide to Choosing the Best Online Casinos in Pennsylvania 🂡 7 Online Gambling Safety Recommendations  🂡 Four Commonly Held Gambling Misconceptions That Are Pervasive Among Gamblers 🂡 Top 10 Online Card Games to Play If You Want to Win! 🂡 No Deposit Slots Bonus 🂡
How Should One Invest in Casino Stocks?
Hedge funds are typically the preferred investment vehicle for wealthy individuals. Caesars Entertainment has received investments totaling $1.5 billion from seventy-six different funds over the years. This option, however, is only available to those who qualify as institutional or accredited investors. It is not open to the general public. Individuals with a bank balance of at least one million dollars or an annual income of more than two hundred thousand dollars fall into this category. For people with average incomes, the best course of action is to look for a broker with a good reputation. Give that person the task of creating an investment portfolio comprised of gambling stocks.
Finally, consider the following
The value of gambling stocks fluctuates dramatically. As a result, everyone's involvement should be limited to large industrial conglomerates that can weather the storms that affect this sector. The previous discussion of the three possibilities is a good place to start. Wynn Resorts and Boyd Gaming are two other companies worth investigating.
Latest posts by Oliver Carter
(see all)